Wedding Anniversary that is. Last Friday Husband and I celebrated 6 years of being married. Sometimes it feels like forever (snicker) and sometimes it feels like it was just yesterday.
We didn't really celebrate Friday night, but rather we went out on Saturday. We ate at Ruth's Chris. Do you have one in your area? I'm telling you they make the best filet's. I've never had anything else there, the filet's are that good. Need I even mention the mashed potatoes? How about the berries in cream sauce for dessert? Oh..yum. I'm drooling just remembering our dinner.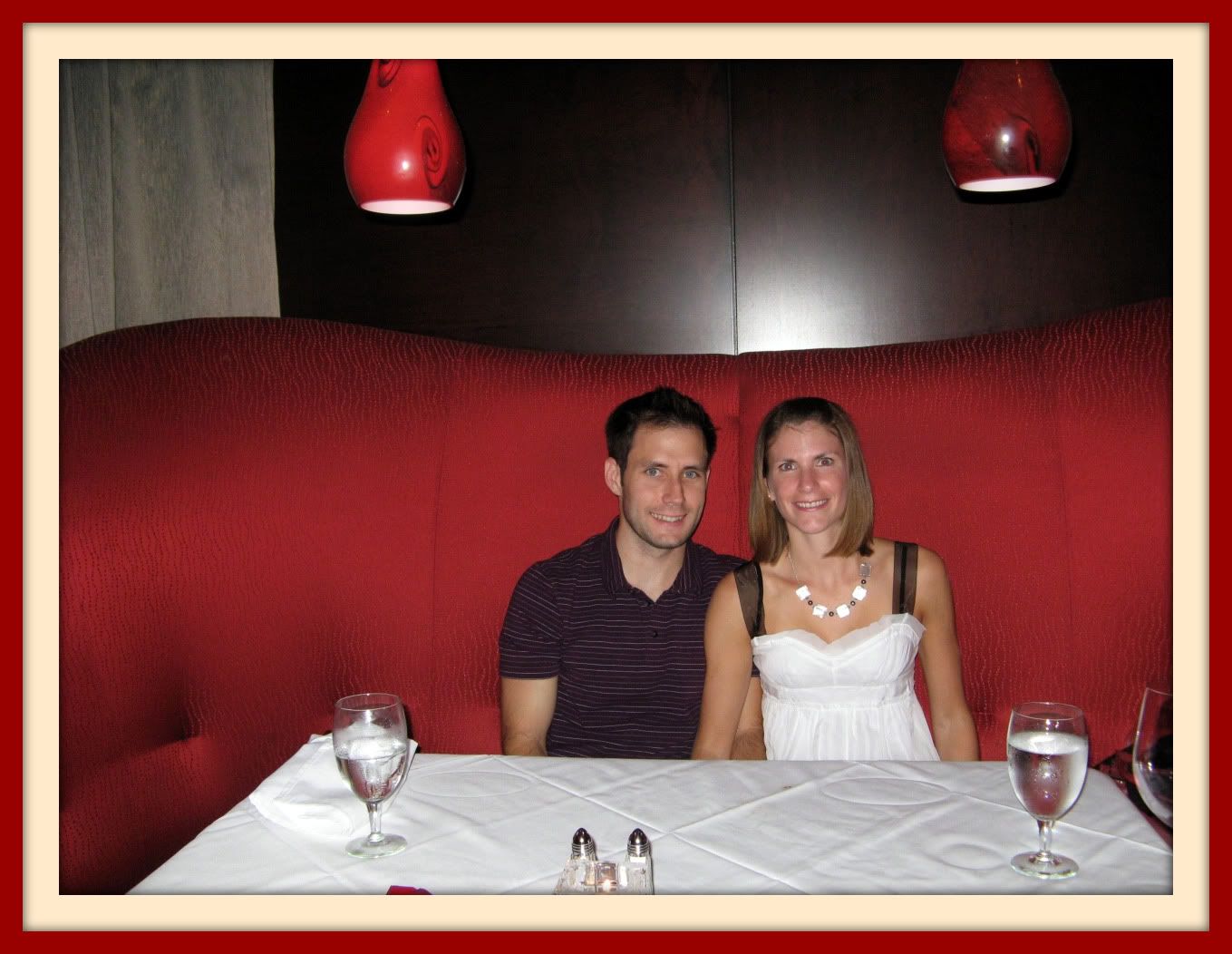 I'm currently taking a Wilton cake decorating class. This past Tuesday was our second class and we worked on icing a cake and decorating it. This was my attempt. I have to admit that I'm rather happy with how I iced it, sure there are mistakes but it was a first attempt. The decorating..not as happy with it. I know how I messed up though. I made two hearts and when I brought it home I told Husband Happy Anniversary. lol! It's the thought that counts right?