I hope you all had a wonderful Christmas! I meant to post something on Friday showing you how my house is decorated for the holidays but I ran out of time. I had to finish making some gifts for my Mom and Grandparents (Scrapbook calendar for 2011), I made icing for homemade cinnamon rolls that my Mom was making, I made 4 cherry strudels (that's how much the recipe makes! ), banana bread, and yellow cake with homemade chocolate cream cheese icing. Oh man..that was a busy baking day.
Since I skipped showing you how the house was decorated, I'm going to share a couple photo's from yesterday instead. We had my side of the family over for brunch and then Husband's parents came over for dinner later. The pictures are from earlier in the day with my side. It's a bunch of fun with all the kids and Husband had the idea of making sure all the workout equipment was picked up off the floor in the basement so the kids could run around down there. He even brought out a couple of big boxes from the unfinished area for them to play with, because we all know kids love to play with boxes. What we hadn't realized was how much the kids would enjoy playing with the dog kennel.
This is a picture of my family. In the back: My paternal Grandma and Grandpa, Husband, middle sister's husband, Mom's husband, oldest sister's husband. Front row: Middle sister (with baby in belly!), her son, my Mom, oldest sister's middle son, Me!, oldest sister's oldest son, Oldest sister holding her youngest son.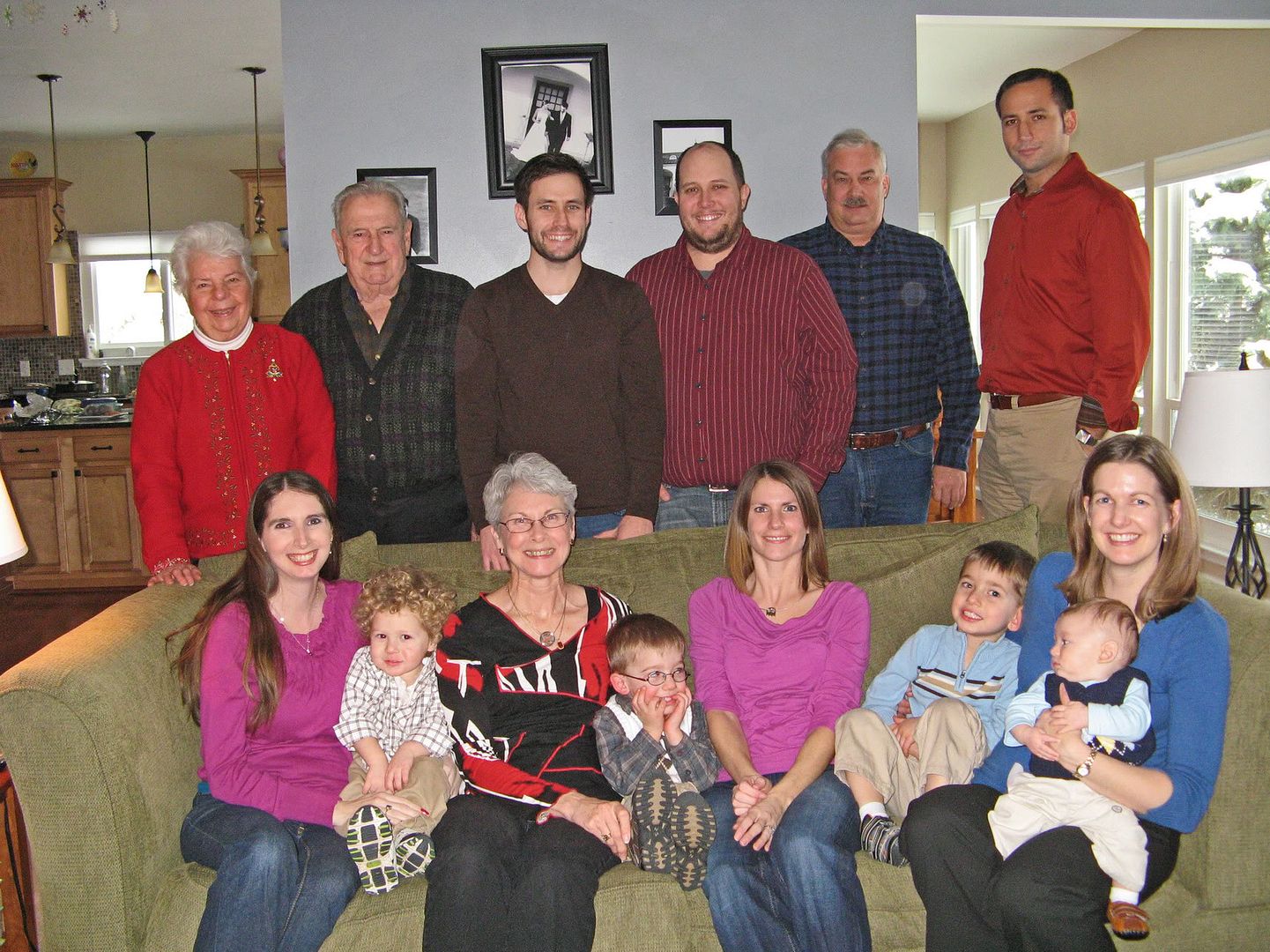 Myla enjoying one of the chews she got for Christmas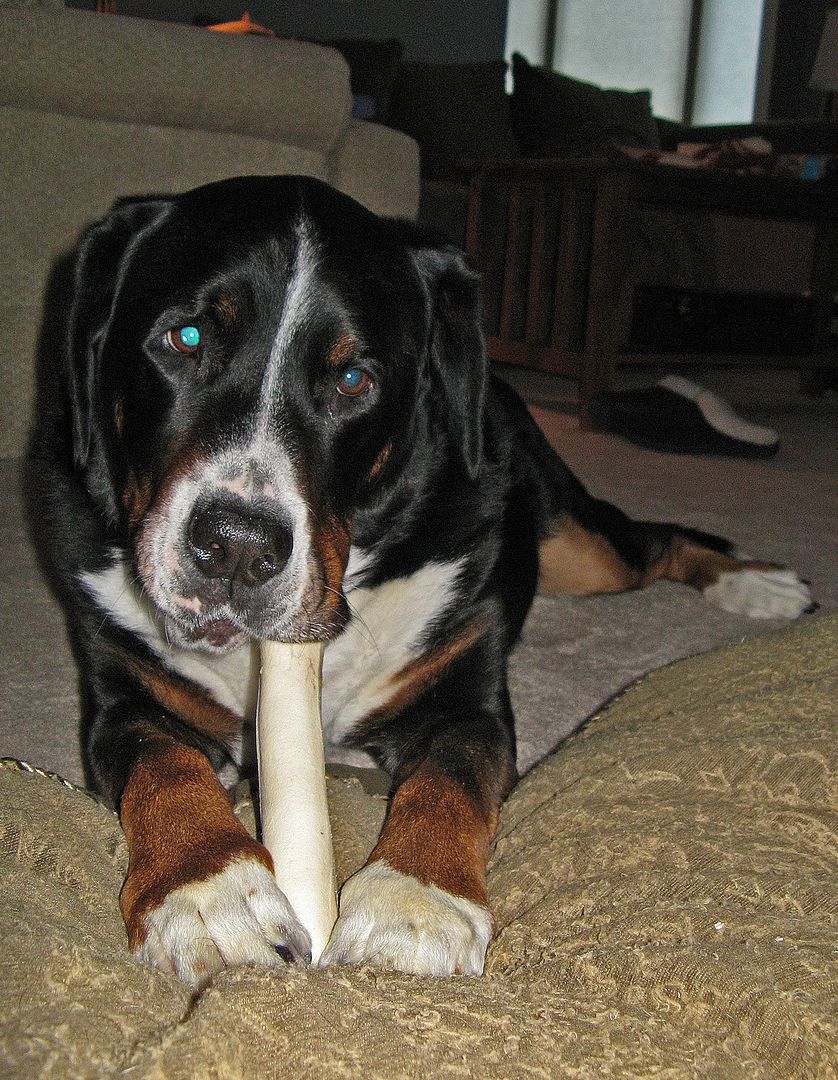 Myself with two of the nephews
Three of the nephews playing with the boxes and dog kennel. They thought it would be fun to crawl through the box into the dog kennel. lol! Unfortunately, you can't really see one of the nephews.