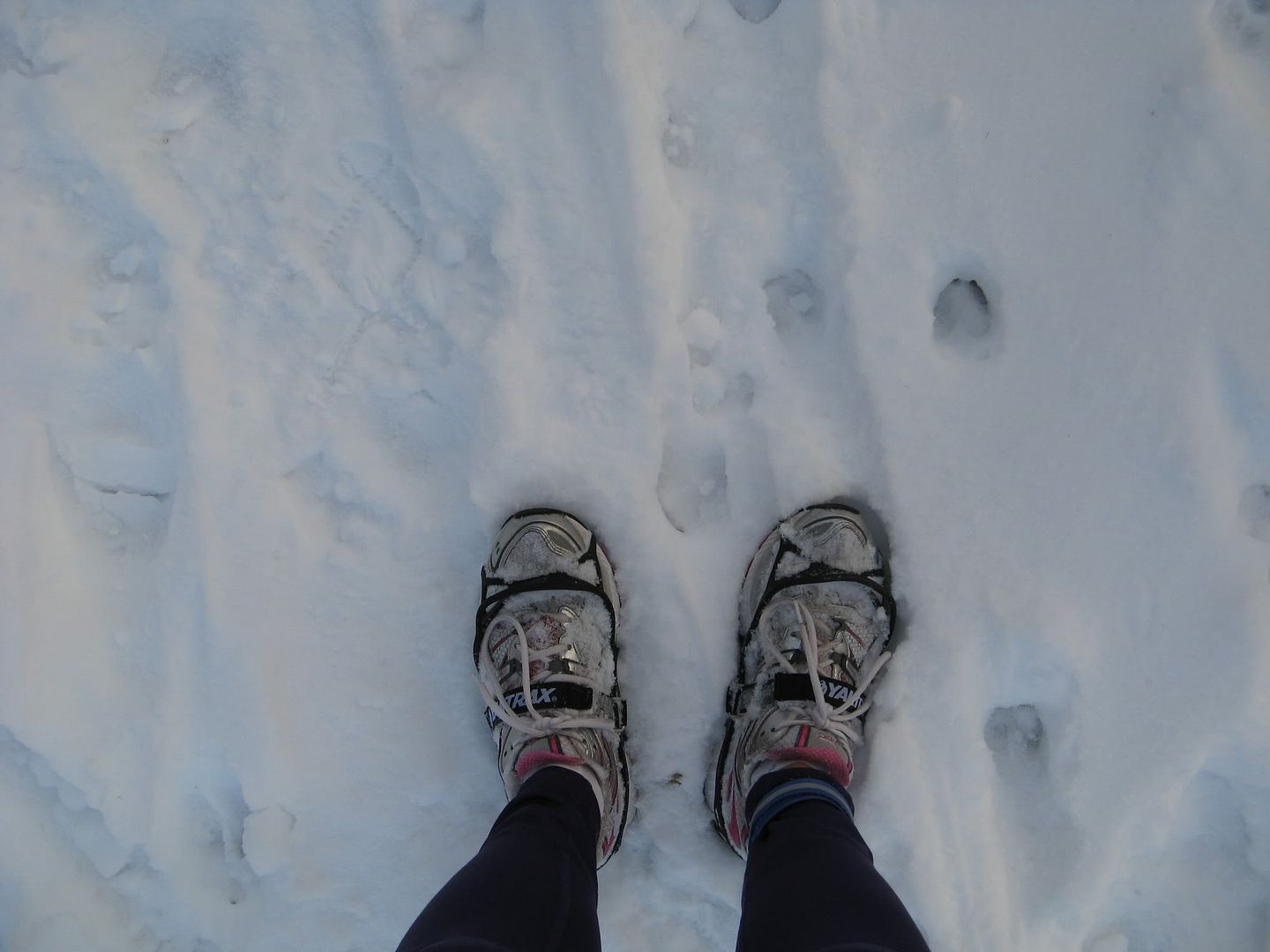 This past weekend, I decided to go running at my park of choice. What was different about running at Castlewood this past weekend was the snow. We had 6 inches of snow at my house a couple of days before I went running. I went to a local running store Friday night and bought a pair of
YakTrax
. I consider these chains for my shoes, kinda like snow chains for your tires. They are supposed to help keep you from slipping in the snow and ice.
Armed with my YakTrax on my shoes (and I realized I put them on backwards after I went for my run. haha!), I headed to the park. I pull into the parking lot and I'm the only car. There were a couple of cars in another one, but nobody in site. This just shows that I'm a bit crazy for doing this since usually the lots are pretty darn full.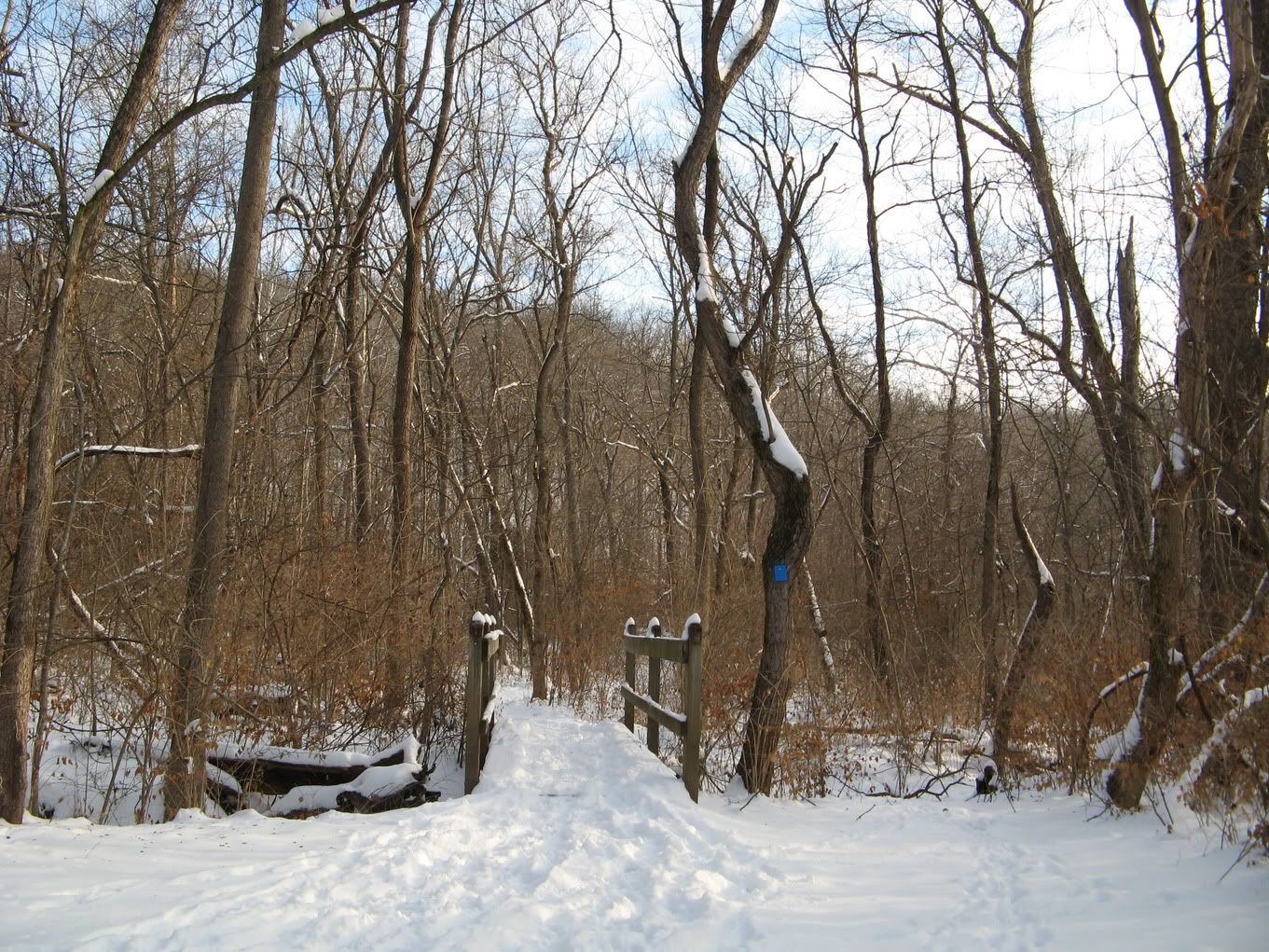 I headed out on my run and knew it was going to be difficult. It basically felt like I was running in sand. I did run almost 4 miles though and even though it was a lot slower than normal, I'm ok with that since it was hard.
I didn't see a single person on the trail while I ran. I am happy to report that when I got back to my car, there were other cars there and even one guy headed out on a run (or maybe a walk).
In fact, there was even a guy on ski's. I took his picture, I knew nobody would believe me otherwise.
I wasn't sure if it was smart of me to go, but I'm really glad I did.