Baseball..or should I say T-ball? Several weekends ago Husband and I went to my oldest nephews baseball game. He gets excited when we go watch him play a sport so I always try to go to at least one (I went to two of his soccer games in the fall). After the incredibly hot baseball game we went back to my sisters house for some good BBQ and more play time.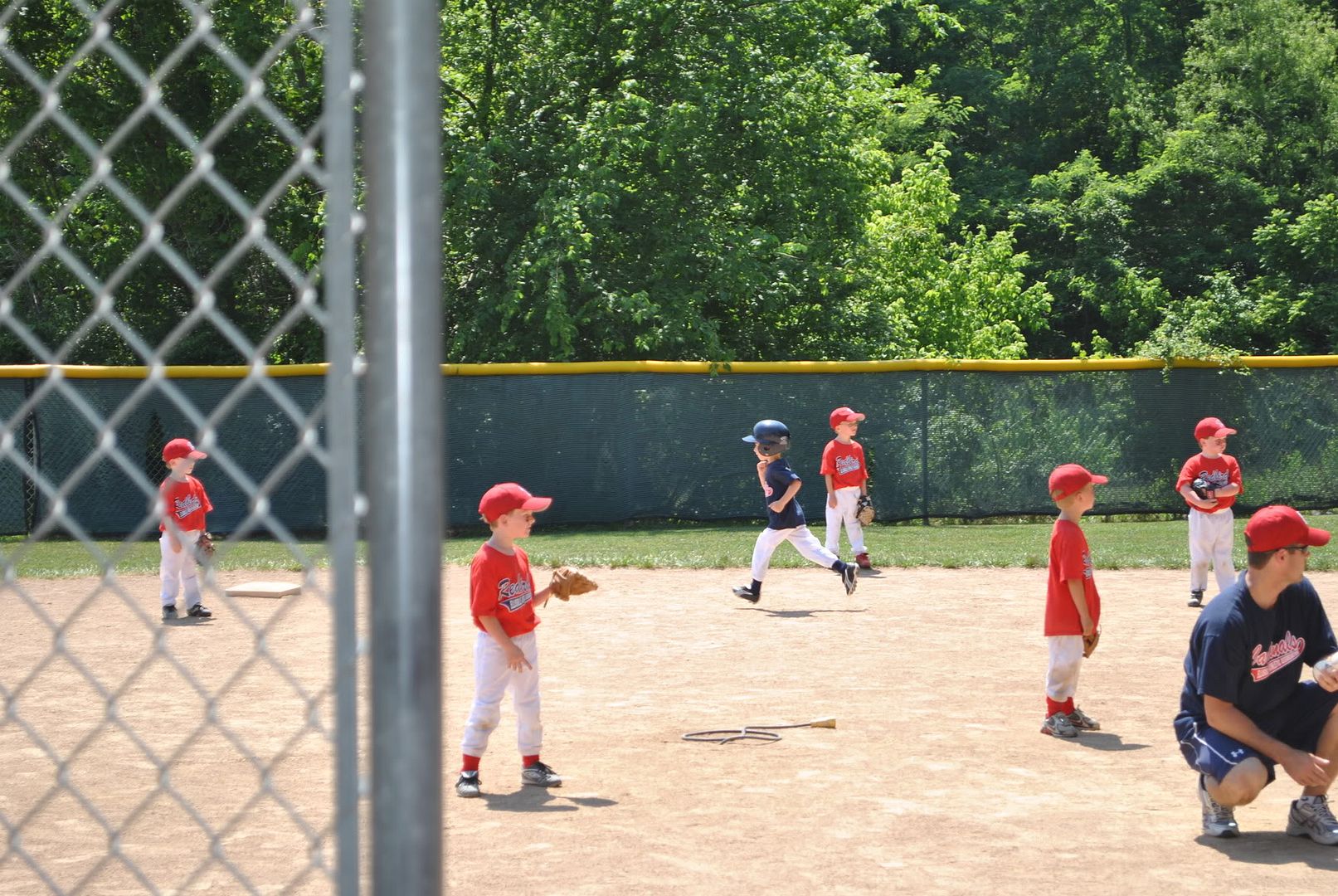 My nephew is the one in blue running bases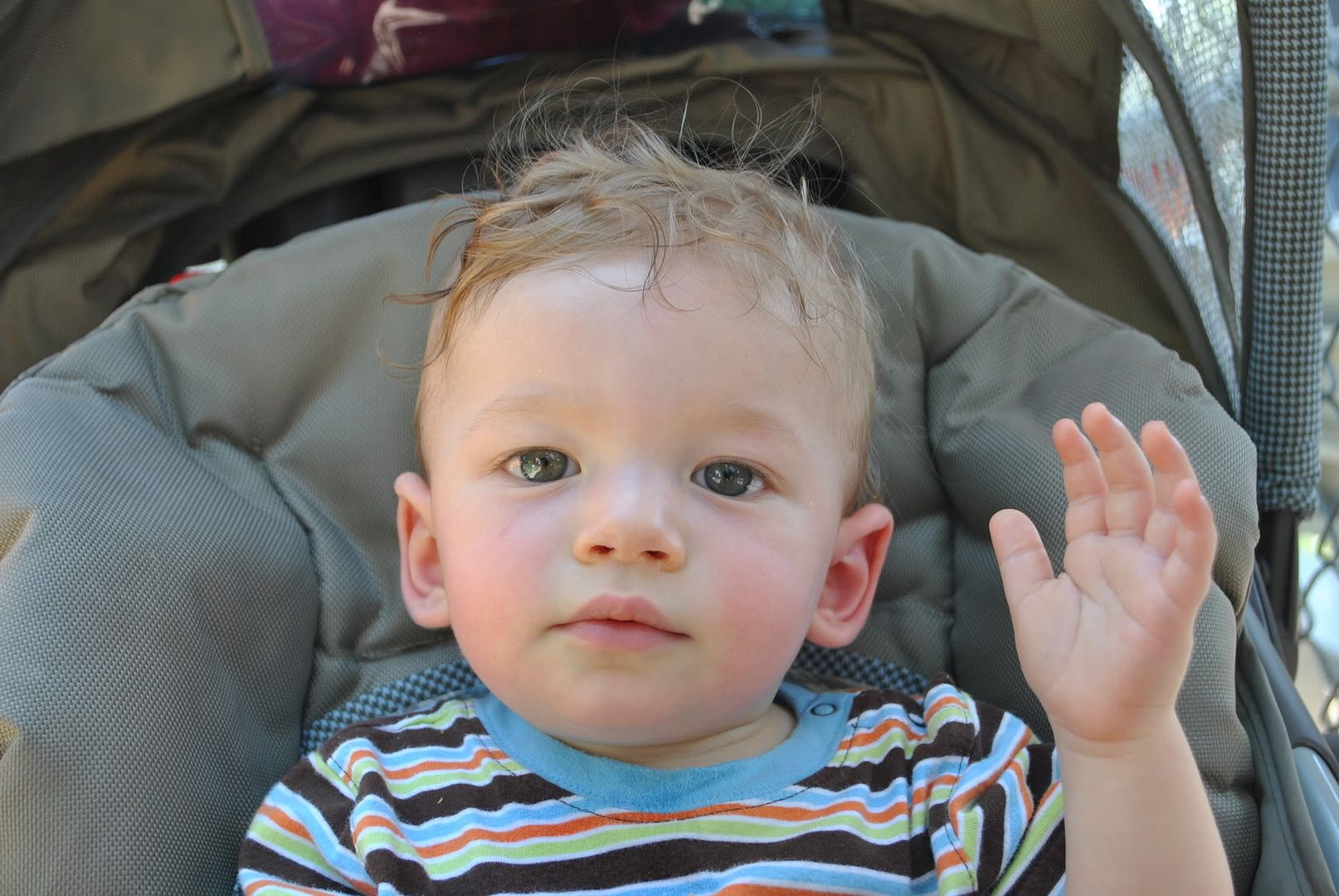 This little guy is almost 1! I can't believe it.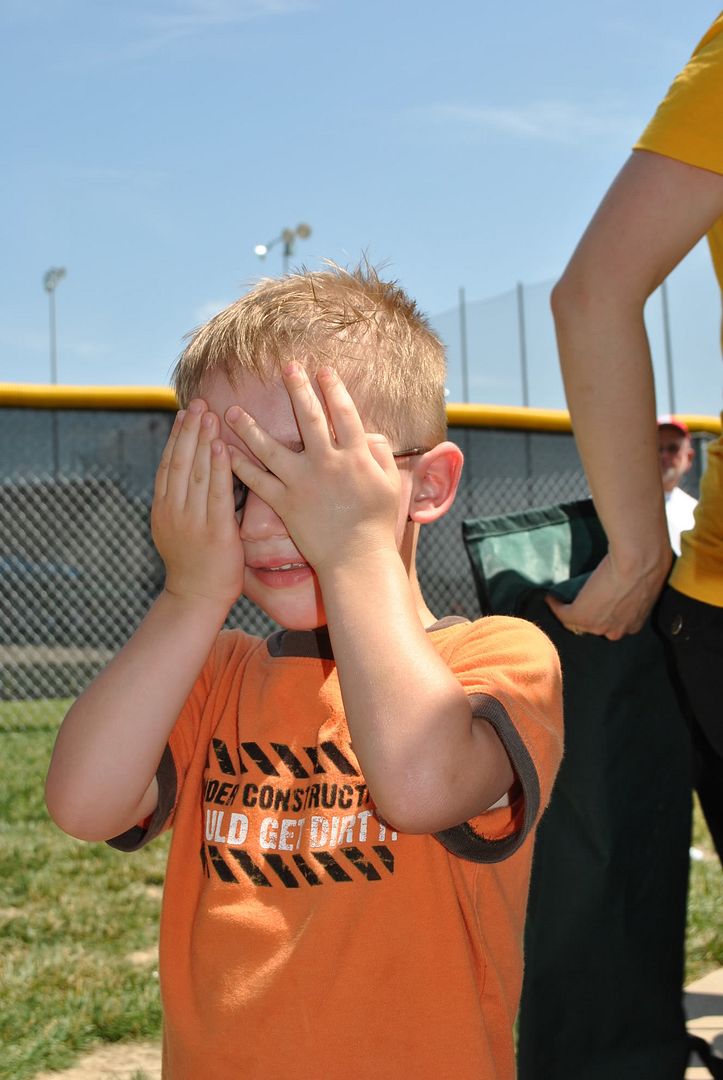 He kept covering is face when I tried to take a picture, but then peaking through is fingers.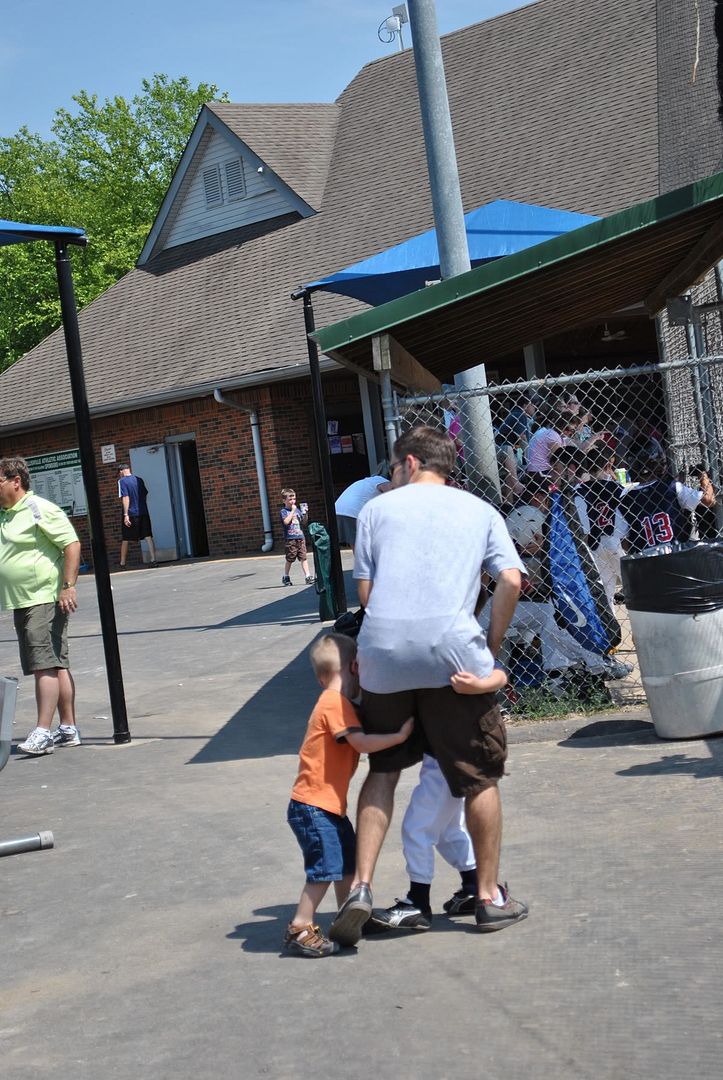 The two older kids have decided that their Uncle is fun to play with.