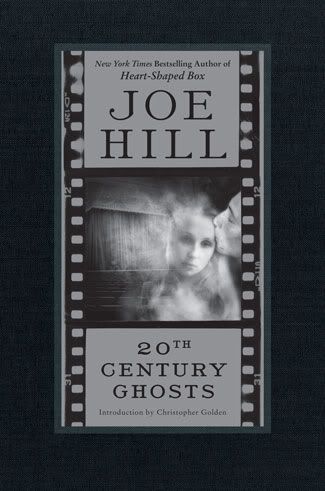 Copyright: 2007
Publisher: William Morrow
Genre: mystery/thriller
Pages: 311
Challenges: Buy1 Book and Read It 2010
Author's
Website
My rating: 3.5/5
Simple Description:
20th Century Ghosts is a short story collection. I always find it hard to review short stories, not that I do it very often.
Here's what the back of the book says, it fives an example of 4 of the stories:
Imogene is young and beautiful. She kisses like a movie star and knows everything nabout every film ever made. She's also dead and waiting in the Rosebud Theater for Alec Sheldon one afternoon in 1945...
Arthur Roth is al onely kid with big ideas and a gift for attracting abuse. It isn't easy to make friends when your the only inflatable boy in town...
Francis is unhappy. Francis was human once, but that was then. Now he's an eight-foot tall locust and everyone in calliphora will tremble when they hear him sing...
Johnny Finney is locked in a basement that's stained with the blood of half a dozen other murdered children. In the cellar with him is an antique telephone, long since disconnected, but which rings at night with calls form the dead...
Now what you really want to know....my thoughts:
I was expecting ghost stories, that's not really what I got. I hadn't read the back of the book or anything online to tell me what it was about, I made that assumption based on the title. So at first I was a bit disappointed, the stories were different that what I expected. The stories were a bit weird. Then, I started to like the stories. The stories were still a bit weird, but I liked them. I liked some better than others, I liked the on about the boy who turns into a huge locust. I liked the one titled The Cape.
Some of these stories felt like they ended before they should have, it felt like there was more to the story. However I wonder if that's true, or if I just didn't pick up on something. Or maybe I walked away feeling exactly what I was supposed to.
Overall, I enjoyed this book and think several of you will. I admit I'm not a huge short story fan, but I did like these. I hear his other book, Heart-Shaped Box, is really good. I'm looking forward to reading it one of these days.
This book is part of my collection and was either bought or given to me.