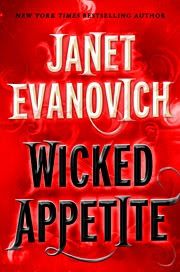 #1 Diesel and Tucker
Copyright: 2010
Publisher: St. Martin's Press
Genre: mystery
Pages: audio
Author's
Website
My rating: 1/5
Simple Description:
It's a normal day for Lizzy, until a strange guy shows up at her work and burns her skin with his finger. Then another guy shows up to protect her and because he needs her help. It appears that Lizzy is an unmentionable and has the power to find things, magical things. Diesel, who has shown up in the Stephanie Plum series, shows up because he needs her help to find some objects and he needs to protect her from Wolf.
Now what you really want to know....my thoughts:
I could give a better description, but I don't think it's worth it. I recently decided that I was done with the Stephanie Plum series by this author because they are just too much alike, it's the same thing in every book. It's not worth my time or money.
However I was a sucker and decided to give this one a try. I knew it dealt with Diesel and that he was in the Plum series, but since it was a new series I just expected more, something different. I was disappointed. This was basically a Plum novel, but insert the name Lizzy instead of Stephanie. It was the same, down to the eye rolls and the black Porsche's. Lizzy is basically Stephanie except for the fact that Lizzy can cook.
This book was ok, I suppose. I won't be reading or listening to any more of them. If you are fed-up and done with the Stephanie Plum series, then I recommend leaving this one alone too. If you still enjoy the Stephanie Plum novels, then chances are you would like this one too.
The audio version of this book was ok. I mean, actually, I guess I have to say it was good. The thing is, the narrator is the same, Lorelei King, as with the Stephanie Plum novels. So not only is the main character supposed to be new and different but is written just like Stephanie, the narrator is the same so it sounds like "Stephanie" as well. I would have preferred a different narrator for this series so that the new characters don't sound the same as the known Plum characters.
This audio book was rented from my local library.