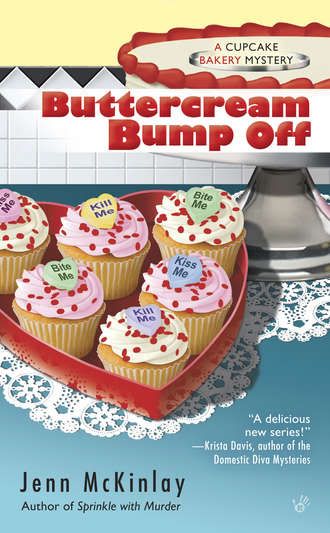 #2 Cupcake bakery mystery
Copyright: 2011
Publisher: Berkley Prime Crime
Genre: mystery
Pages: 212
Challenges: Crusin' Through the Cozies
Author's
Website
My rating: 4/5
Simple Description:
Mel and Angie are back for the 2nd book in the cupcake series. They own Fairy Tale Cupcakes but have a habit of getting caught up in murder investigations. This time around it's not really Mel's fault though. Her Mom has finally decided to start dating again and when she is at her date's house, somebody kills her date!
Mel doesn't initially want to get involved, but when it appears the police consider her Mom (her Mom of all people!) as a major suspect she decides to do some digging. Once she starts, she can't stop.
My thoughts:
I loved this book! I adored the first one and this one was a wonderful follow-up in the series. Mel, Angie, and Tate are the three main characters and they crack me up. Mel more than the other two, but then we are told the story from her point of view. There are several times I smiled and chuckled throughout this book.
One such time was after I read the following:
Mel flipped open her phone. "Hello?"
"Oh, thank God, you answered," Joyce said breathlessly. "My dress did it again."
"What? What do you mean?"
"My dress," Joyce said. "It caused another heart attach and this time I think I killed him."
Pg. 27
I don't know why, but that made me smile.
Along with the mystery aspect of the book, we also have Mel and her new romance with one of Angie's brother's. The relationship doesn't seem to be progressing in the bed department and everyone seems to know. This is another aspect of the story that is fun and just adds to Mel as a character.
Even though this is only the 2nd book in the series, I'm already considering this series one of my top cozy mystery series. No word yet on when the 3rd in the series, Death by the Dozen, will be released but I assume it's next year. I for one, am already anxiously awaiting it's release.
Thanks to the publisher for sending me a copy of this book in hopes I would review it.