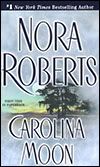 Copyright: 2008
Publisher: Brilliance Audio
Genre: fiction
Pages: audio (13 hrs 16 min)
Challenges: audio
Author's
Website
My rating: 4/5
Simple Description
:
Tory Bodeen is about to go home. She grew up in the small town of Progress, SC but her family moved soon after her best friend, Hope, was found murdered and raped. Tory's family was poor and her father abusive. Hope's family was rich and owned the land and shack that Tory lived in.
The thing is, Tory was supposed to be with Hope when she was murdered but couldn't because of a recent beating she received from her father. Tory is psychic though and she "saw" what happened to Hope but unfortunately she didn't see the killer.
Now Tory is heading back to Progress. She plans to open up a shop in the main part of town and get on with her life. She knows she can't do that until she faces what happened all those years ago.
Tory soon finds herself becoming friends with Faith, Hope's twin sister, and possibly more than friend's with Hope's older brother. She also realizes that the man who killed Hope is still out there raping and killing women and she wants it to stop.
Tory is forced to face her gift, or curse, face her growing attraction to Cade, and her father showing up in her life again. She also has to come face to face with the killer.
My Thoughts:
I thought this was an excellent book. It's only the fourth one I've read by this author, I have previously listened to the Sign of Seven trilogy and liked them but didn't love them. A friend read this book earlier this month and really enjoyed it so I felt I wanted to give it a try. I'm so glad I did!
I was immediately drawn into Tory's life and while I felt sorry for her, for having the childhood she did, I applauded her for being the woman she currently was. I was intrigued by the mystery behind the killer and wanted to know who it was...felt I knew who it was then felt that was to obvious and it had to be somebody else so I just waited for a surprise ended and I wasn't disappointed.
This book was as much a story about revealing the murderer as it was about Tory finally feeling she was at home and she belonged somewhere.
My friend didn't like this book as much as she has enjoyed others by Nora Roberts, so I have high hopes the author has a few treasures just waiting for me to find.
Audio Review
:
The audio book was read by Dean Robertson and I think she did a great job. She changed her voice a bit for some of the characters but not to the extent that you get with a lot of audio books. However, that doesn't cause a problem. I was able to follow who was telling the story without problems. The narrator also reads with a touch of a southern accent and that really made the story. I feel if that wasn't there, I wouldn't have felt the Southern charm that I know was there.