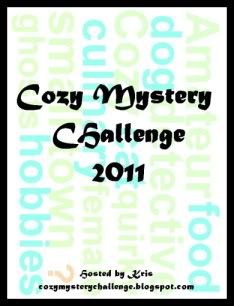 Hey everyone, it's the day you have all be anxiously awaiting....sign-up for my annual cozy mystery challenge is now available!!!!
The challenge runs April-September and all the details can be found on the dedicated
Cozy Mystery Challenge Blog
.
I hope to see a lot of you cozy fans there!