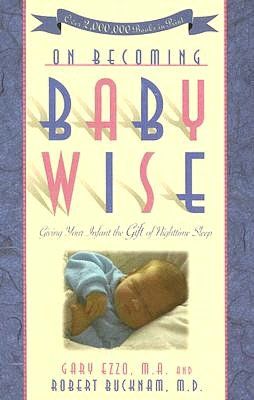 Copyright: 252
Publisher: Parent-wise Solutions
Genre: non-fiction
Pages: 252
Book
Website
My rating: none yet
I had a couple of different people recommend this book to me as Husband and I are in the home stretch waiting for Baby Girl to arrive (currently 37 weeks...3 weeks to go). Both people who recommended it to me spoke highly of it and gave me examples of how it's worked for them.
The basic concept is that babies and kids need a schedule..it not only helps them but it helps the parents as well. If you can get your infant on a schedule then things will be a lot easier in the long run. Most infants where the parents are able to follow the method outlined in the book have infants that sleep through the night starting weeks 8-12.
The book goes over the process of how to start getting the child on a schedule involving feeding, wake time, nap time, repeat.
It's not an easy process, it's going to be hard to do. However after reading the book and talking to others who have had success with it, Husband and I are going to give it a try. We won't follow everything. Some things I feel are a bit far fetched, but the general idea is there.
When I tell people we are trying this method at least 90% just give me a look and say good luck, come talk to me in 5 months. I love the optimism and support. haha! I didn't say it would be easy. It's going to have it's challenges, but I also don't see any harm in trying it out. I'll be headed to work after 8 weeks so if we can get Baby Girl on some kind of schedule where she is sleeping through the night or through most of the night soon after, it would really help both of us since we both work full time jobs outside the home.
I figure I'll report back on this book later and let you know if we had any success or if we started the practice and decided it wasn't for us.