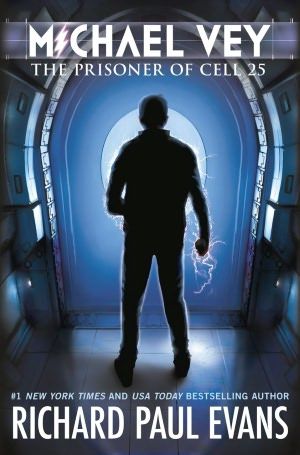 #1 Michael Vey
Copyright: 2011
Publisher: Simon Pulse
Genre: YA
Pages: 336
My rating: 4/5
I finished this one awhile ago but wasn't able to get a review on my blog. So this is just short and sweet. In fact, I'm taking the Overview from
Barnes and Noble
instead of writing my own.
Overview:
The start of an action-packed teen series from #1
New York Times
bestselling author Richard Paul Evans.
To everyone at Meridian High School, fourteen-year-old Michael Vey is nothing special, just the kid who has Tourette's syndrome. But in truth, Michael is extremely special—he has electric powers. Michael thinks he is unique until he discovers that a cheerleader named Taylor has the same mysterious powers. With the help of Michael's friend, Ostin, the three of them set out to discover how Michael and Taylor ended up with their abilities, and their investigation soon brings them to the attention of a powerful group who wants to control the electric teens—and through them, the world.
#1
New York Times
bestselling author Richard Paul Evans introduces a character whose risk-filled exploration marks the beginning of a riveting new series. With only his powers, his wits, and his friends to protect him, Michael will need all his strength to survive….
My thoughts:
I really enjoyed this book. I started reading it not long after returning home from the hospital and at first I didn't read very much. I was just dealing with a lot of post-pardum issues and found myself sitting on the couch watching mindless television for a large part of the day. I didn't even want to read. But in an effort to get back to my normal self I started picking up a book and trying to read. This was one that I picked up. I loved it! It kept my interest. It was written very well. I loved Michael Vey. In fact, I can't wait to get my hands on the second book in the series. This one definitly comes highly recommended from me.