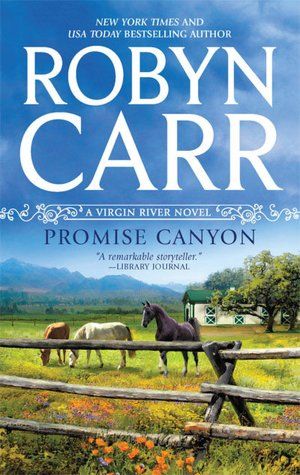 #13 Virgin River
Copyright: 2010
Publisher: Mira
Genre: Fiction
Pages: 352
My rating: 5/5
Simple Description:
Clay Tahoma decides to move from Las Angeles to Virgin River. He is a veterinary assistant and was in need of a change of scenery so when Nate asked him to come work for his practice he jumped at the chance.
Clay is Navajo and when he see's Lilly for the first time, a woman who also has Native American roots, he is instantly attracted to her. Not just for her heritage but for her beauty too.
Lilly resists Clay at first, she had a bad experience in the past that has kept her from dating most of her adult life. However she can't stay away for long. Not only is she intrigued by Clay, she has also fallen in love with a horse at the stables.
Meanwhile, there has been a death by a prominent citizen in Virgin River and it turns the town upside for a bit. There is also an emergency with one of the Riardon brothers.
My Thoughts:
I can't help it. I just adore this series and this book is no exception. I liked it much better than the last one, to me it's another perfect (or as close to perfect as you can get) addition. While we get the story of two new characters, Clay and Lilly, we still get to follow what is happening with our favorite Virgin River citizens.
I read this book pretty fast, it was the perfect book for me at this time.