Another nephew's birthday has come and gone. Oliver turned two earlier this month and I finally have some pictures of his b-day party to share. Husband and I did give him clothes (because he has a ton of toys already and my sister thought it would be a good idea since the hand-me-down jeans are a bit worn). He wasn't excited about those, so I'm glad I also gave him a couple of small toys. He's too young to hold a grudge against aunt's that give clothes for presents. haha
Oliver's older brother (in the green shirt) looks like he's ready to blow out that candle and get to the fun part...actually eating the cake. Oh..and that cake..yup..my sister made it and did the icing. I'm glad somebody in this family has some talent.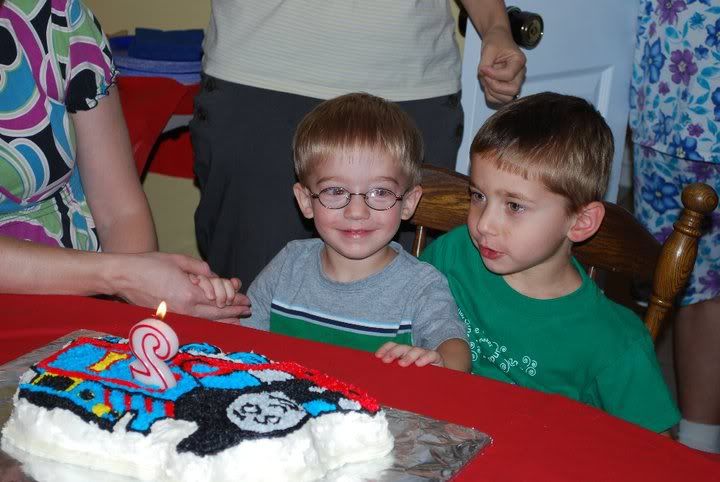 My sister's husband's sister (you followed that right?) recently had a little girl. The boy with the dark brown hair and the little girl are her two kids and the other two are my sister's boys. Oliver was actually really cute with the new baby, can't wait to see how he reacts to his new little brother when he arrives.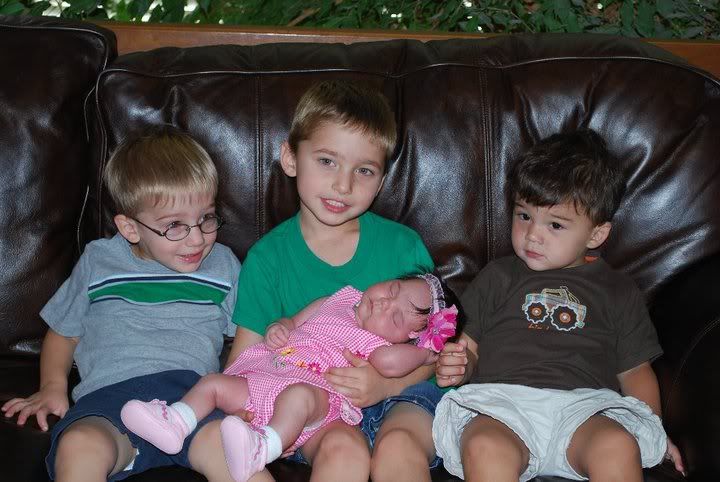 What's that? New little brother? Yup....here's a picture of my sister (the boy's Mom). Her third boy is due in 8 days! Be on the lookout for a future Friday smile showing off the new addition - whenever he decides to make an appearance).