I hope everyone had a wonderful Easter (if you celebrate). If not, I hope you had a wonderful Sunday. :)
My family does celebrate Easter and I have a couple of pictures from the day to share with you. (clicking on the picture will give you a bigger image)
This year these two got snorkeling equipment from the Easter Bunny. Now they can't wait to come play in my pool.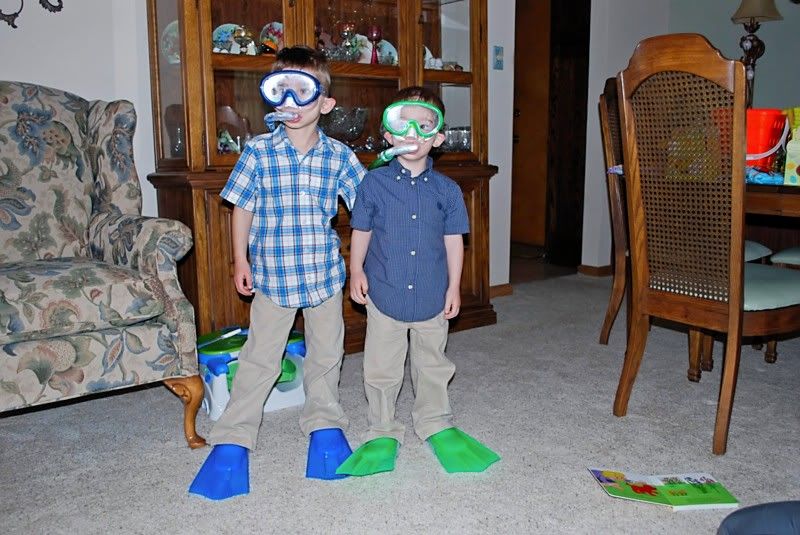 My Mom told this little guy that I refused to let her take my picture but if he sat on my lap I would.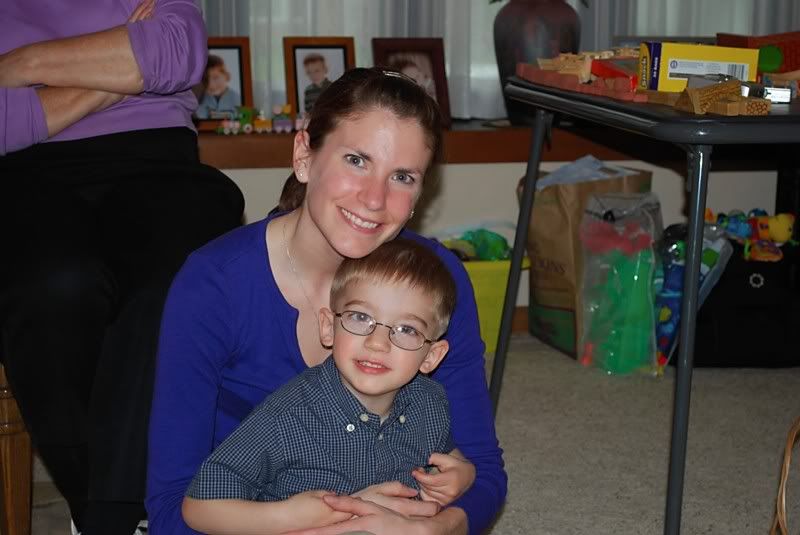 Husband started playing with the boys not too long ago and now whenever we see them they can't wait to play with him. They don't like to take turns either.