Last week my sister gave birth to her 2nd child, another son. This makes 5 kids between my two sisters...and 5 boys. Oh boy...this is going to be interesting watching them all grow up.
Here's the big brother, anxiously waiting for his baby brother to be born.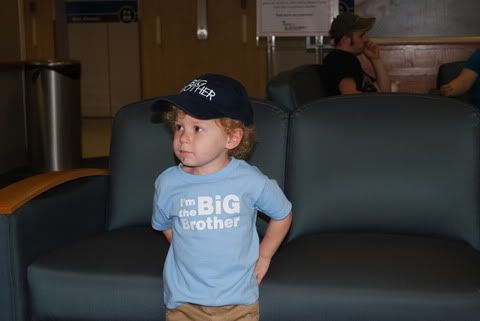 And here's Baby Cole! I'm happy to report that Mom and baby are both doing great.