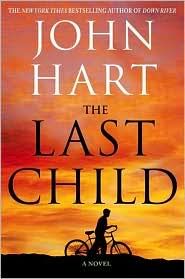 Copyright: 2009
Publisher: Minotaur books
Genre: Mystery
Pages: 419
Challenges: Off the shelf, New Author
Seeing as how I'm behind in my reviews, I'm going to just do a couple of short reviews for the two books I've finished within the last couple of weeks.
This was my first John Hart book and I can tell you it won't be the last. Yes, it did take me awhile to really get in to this book, but once I did I loved it.
Johnny Merrimon has had to deal with more than most kids his age. His twin sister Alyssa disapeared a year ago, soon after his Father ran off. His Mom couldn't deal with this and hooked up with the richest guy in town who got her addicted to drugs and booze and beats both of them. Johnny is trying to survive and find out what happened to his sister at the same time.
The police officer in charge of his sister's disappearence, Detective Clyde Hunt, hasn't been able to let the case go either. He spends more time than he should working on the case even though there haven't been any new leads. He wants to protect Johnny and his Mom from their current situation to and that might just cost him his job.
This story has a lot going on. Once you get into it a bit you'll be hooked. It keeps your mind active and engaged. It keeps you wondering what exactly is going to happen and what exactly happened to his sister.