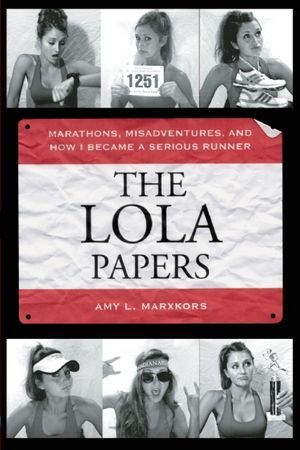 Copyright: 2012
Publisher: Breakaway Books
Genre: non-fiction
Pages: 256
My rating: 5/5
Check it out, another non-fiction book. Amazing huh?
I had the opportunity to meet the author when she was at my gym for run club. She talked for a bit and then was on hand to sign the books. How could I pass that up right? A chance to combine my two favorit passions, running and reading.
Amy was wonderful. Very friendly and funny. One of the things she touched on when she gave her talk really hit home with me. It touched on some of the issues I had running when I was pregnant. So after the talk I went up to her and thanked her and mentioned how it hit home. She stayed and talked with me for a bit, until I had to leave to run with the group. One of the things she told me has helped me since. She said that you have to have confidence to do the slow runs. So very freaking true.
This book was great. It wasn't about numbers or information on how to run, it wasn't technical. It was her journey as going from a non-runner to running marathos. It was funny and hit on a lot of things that runners deal with, the good and not so good.
Definitly one that I think runners would enjoy, new and old.