I showed you a cake I decorated last week, this week in my Wilton cake decorating class we decorated cupcakes and learned how to make some flowers.
Now, while I love knowing how to make some flowers, I have to admit that I was super excited to learn how to swirl the icing on cupcakes. I see these all the time in bakeries and love the way they look but when I tried it at home, it never looked good. I can't say that it looks fabulous just yet, but with some practice I'll get there.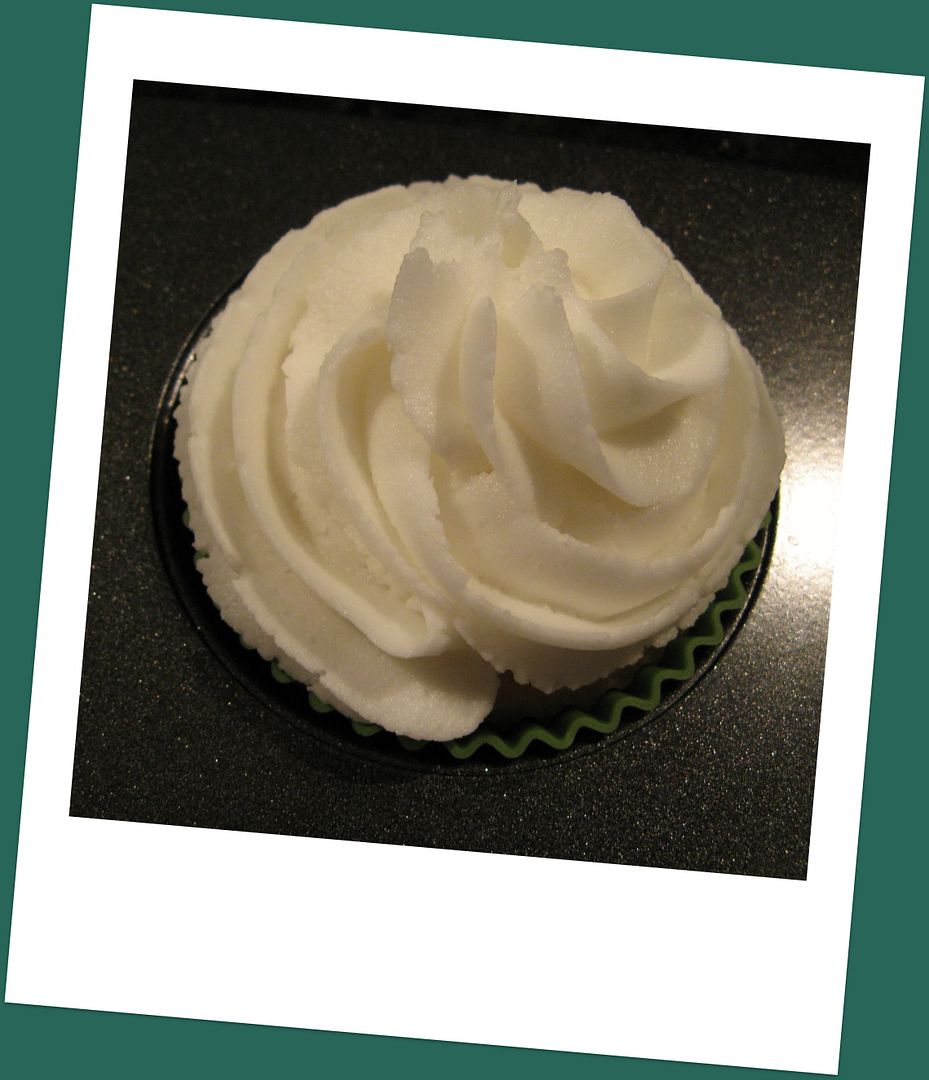 I'm actually surprised by how well I was able to learn how to make the rosettes, the light blue design. I'm not good enough to actually, oh I don't know, get paid to make them. But I'm better than expected!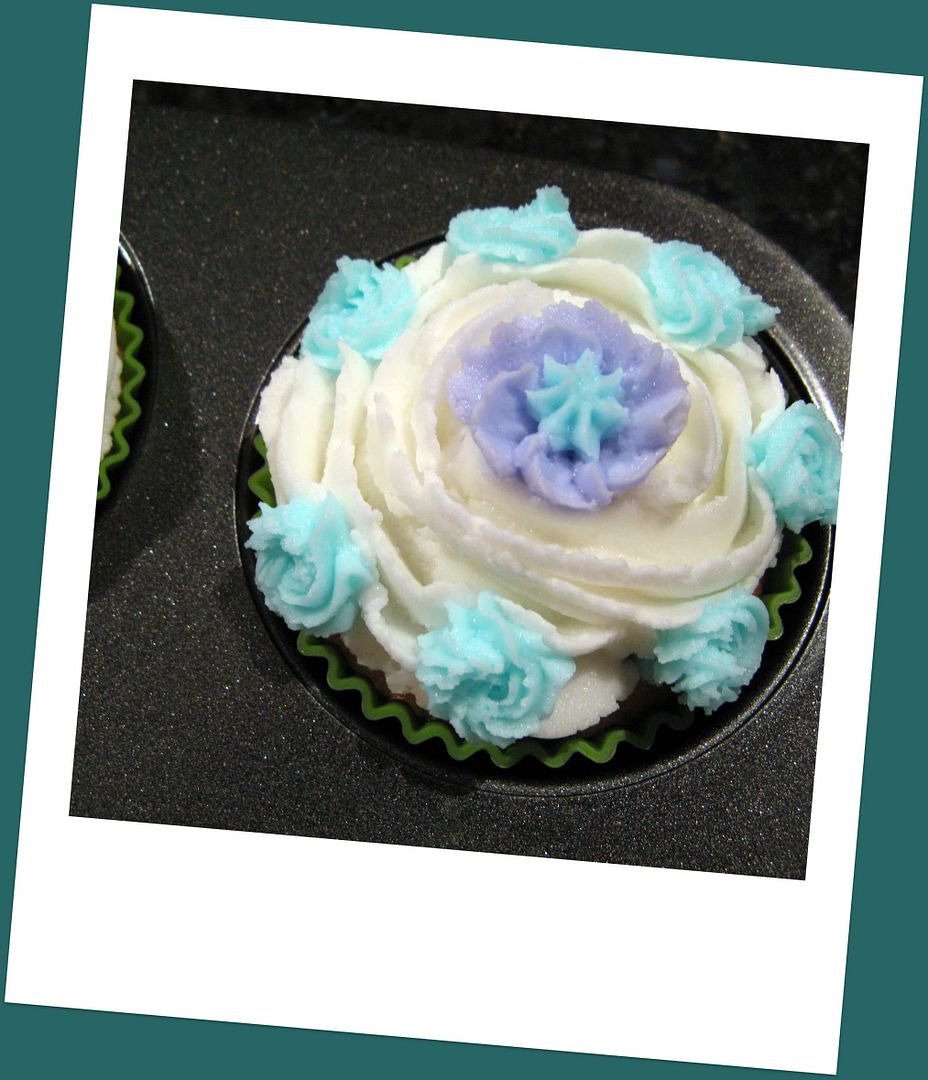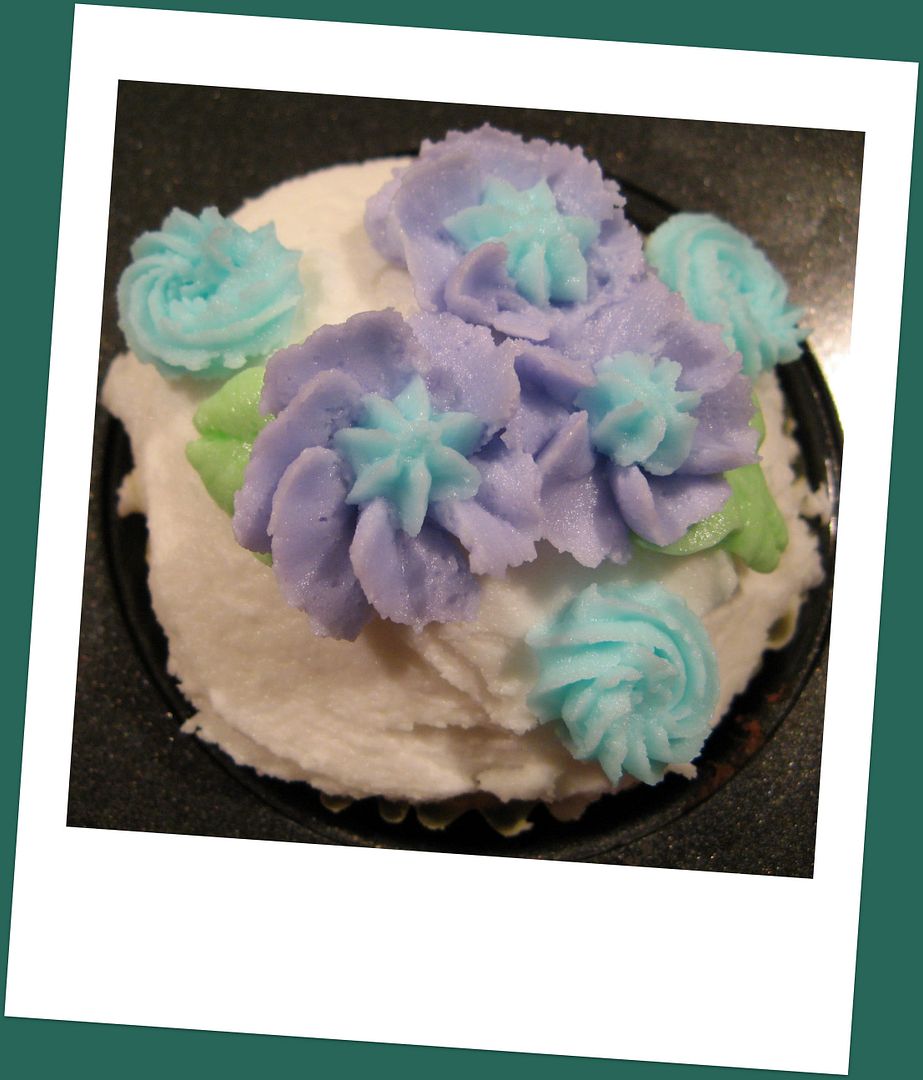 Not too shabby for my first attempts at these designs, huh?