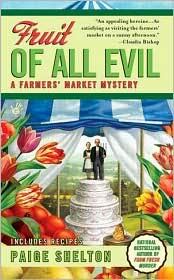 I'm happy to be able to offer you lovely readers a chance to win 2 more cozy mysteries! Both of these books were released this month and the are each the 2nd book in series that were new last year.
The two books are:
Fruit of all Evil by Paige Shelton
Touch of Gold by Joyce and Jim Lavene
Fruit of Evil is the 2nd in the Farmer's Market Mystery series by the author. I recently read and reviewed this book, to sum it up I think this is a series that has a lot of potential and cozy fans will enjoy.
Touch of Gold is the 2nd in the Missing Pieces mystery series. While I have this book at home, I haven't read it yet (fingers crossed I can get to it by the end of the month). I enjoyed the first one in this series and hope this one will be just as good.
This contest is open to all who have a US shipping address. I am able to offer 1 copy of each title. This time around you are able to select if you want a chance to win both books, or just one. Just mark one or both on the form and I'll be selection the winners separatly. It's very possible that the same person will win both, but you never know!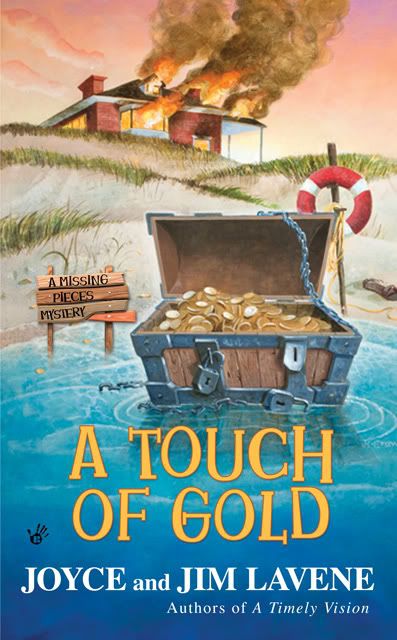 The giveaway is open March 16th through March 25th at midnight (central time). I'll be picking a winner via random.org and posting the winners on the 26th.
Good luck everyone!
A special thanks to the publisher for offering the books for giveaways.